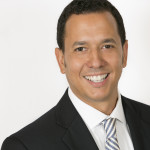 Jorge Calderon, Managing Director and Founder
Mr. Calderon is a career entrepreneur, management consultant, venture investment professional and educator.  He founded Impact Strategy Advisors (ISA), a premier impact management and investment consulting firm where he currently serves as the Managing Director.  Jorge's practice helps capital sources and operating companies transform intentional social purpose into economic and positive impact value.  Mr. Calderon has broad expertise in a variety of social themes, including education, youth development, economic development, regional entrepreneurship, diversity, job creation, poverty alleviation, food and well being, technology for change and the field of impact investing.   Through ISA's initiative, the Impact Field Institute, Jorge has created an open source of best practices collectively called the Social Blueprint Toolkit, as well as programming to advance the field of transformational impact.  Mr. Calderon has authored several industry best practices including the Social Venture Design Framework (the "Impact Canvas"), the Impact Optimization Quad, the Impact DNA Assessment and the Social Lean Method.  Jorge also founded Promise Capital, which is a single investment fund that will acquire a small commercial company and embed intentional social purpose to increase its value.
Mr. Calderon is currently a Professional Faculty lecturer at the Haas School of Business at Berkeley, where he developed the Social Lean LaunchPad curriculum, is the Faculty Director for the Global Social Venture Competition (GSVC) and a Social Impact Fellow for the Institute for Business and Social Impact (IBSI).  Previously, Jorge founded Springworks, an initiative committed to developing paths for women and minorities in innovation related careers.  Mr. Calderon was also the founding Director for the West Coast office of a tech focused seed stage venture capital firm and has had roles in top tier management consulting, banking and technology companies.
Mr. Calderon lives in the Bay Area and is deeply engaged in a variety of civic organizations.  He is a University of Michigan graduate and received his MBA from the Kellogg School of Management at Northwestern University.